My very favourite seed company has this wonderful Christmas gift idea. Vegetable, Herb or Flower seeds all in little Christmas packages. How cool is that!
Christmas seed bundles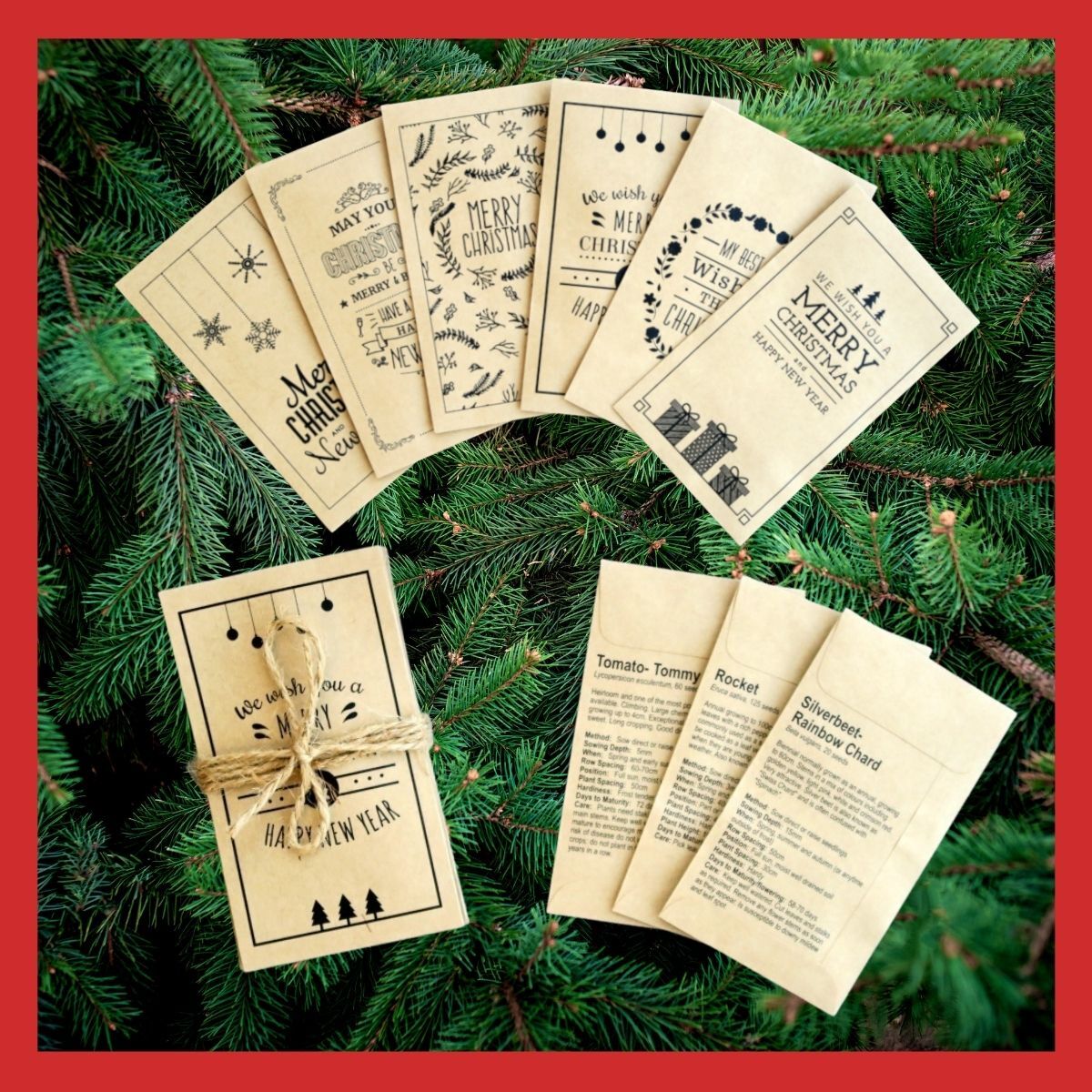 The bundles of ten seed packages are 25.00 each (with free shipping Australia wide.) - you can gift the bunch, or slip each one into a Christmas card. As you will know from my last post I love to have little extras to slip into my Christmas cards.
I have had great success with their seeds, when you get 10 seeds, you get ten plants. believe me, it doesn't always work like that! These little lettuces came up from a lettuce I grew last year! Called black seeded lettuce they have become one of my favorites, especially now that they seem to have made themselves at home and reproducing!
The same with my rocket. - excuse the leaves, we just had the remnants of a cyclone come through, so the entire garden is covered with fallen leaves! Oh well it just adds to the mulch!
You can rest assured that you are getting quality seeds as they are Heirloom. open pollinated, non-hybrid and non GMO with no chemical treatments.
I like to grow microgreens like this bok choy at this time of year as I can harvest them before the bugs find them! The seed collection has a wide range of microgreen seeds at really good prices.
The seed collection have kindly offered one of my readers a Christmas bundle of their choice.
To get your order in time to post out before Christmas I will have to draw the giveaway on the 16th December. Sorry this is only open to those with an Australian address because of customs issues.

Comment here telling me about your favourite vegetable to grow, and you will be in the draw to win. I will do the draw the old fashioned way, drawing the winners name from a hat. Just because! Make sure your comment has a way I can contact you!
Good luck!

Disclaimer: The seed collection is providing me with my very own Christmas bundle! My observations and thoughts on this company are entirely my own.